The Sopranos es la mejor serie que he visto ultimamente y uno de sus puntos mas atractivos es la banda sonora, muy bien escogida y con una variedad de grandes artistas, esta compilación es la lista de las 15 canciones que, para mi, son las mejores ya que capturan momentos y situaciones muy memorables.
Como por ejemplo el tema de "The Chi-Lites – Oh Girl" en el que Tony se siente molesto por el hecho que un conocido de él estaba saliendo con su antigua novia Irina, asi que lo va a buscar a la casa y se saca la correa como papa y lo revienta a punta de latigazos jajaja .. gracias a youtube puedes ver esa escena aqui.
Para los que somos seguidores de esta serie, o los amantes de buena musica, que los disfruten!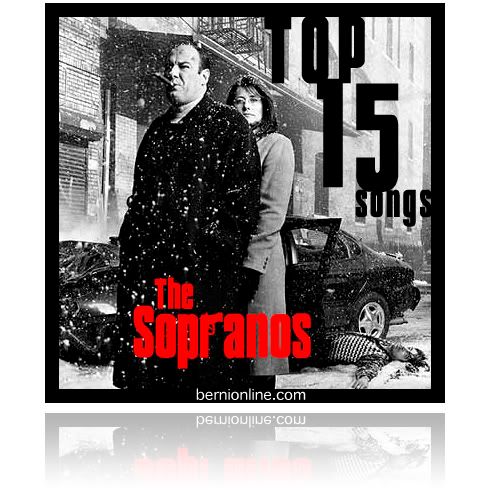 CLICK AQUI PARA DESCARGAR [ 74,9 Mb.]
TRACK LIST
01 – A3 – Woke Up This Morning
02 – Lost Boys – Affection
03 – Elvis Costello & The Attractions – High Fidelity
04 – The Chi-Lites – Oh Girl
05 – Bruce Springsteen – State Trooper
06 – Bob Dylan – Gotta' Serve Somebody
07 – Ennio Morricone – The Man With The Harmonica
08 – R.L. Burnside – It's Bad You Know
09 – Frank Sinatra – Nancy (With the Laughing Face)
10 – Kinks – Living on a Thin Line
11 – Dion And The Belmonts – I Wonder Why
12 – Tom Petty and the Heartbreakers – American Girl
13 – Van Morrison – Glad Tidings
14 – Otis Redding – My Lover's Prayer
15 – Journey – Don't Stop Believing
16 – [Bouns track] Dominic Chianese – Core 'ngrato
Compilaciones anteriores:
Become a Patron!
Apoya mi trabajo y recibe beneficios exclusivos.
Otras publicaciones que te pueden interesar: