Como amante de los soundtracks y de la musica veterana.. hoy les presento una descarga muy chevere.. con 20 de las canciones de peliculas Ochenteras (entre ellas Teen Wolf, Bachelor Party, Breakfast Club, Scarface, Rocky, Top Gun, etc…) que para mis son las mas representativas de esa epoca donde reinaban los Ataris, los cubos de Rubik, los zapatos L.A. Gears con lucecitas y Jason daba mas miedo que Osama Bin Laden. Espero que lo disfruten!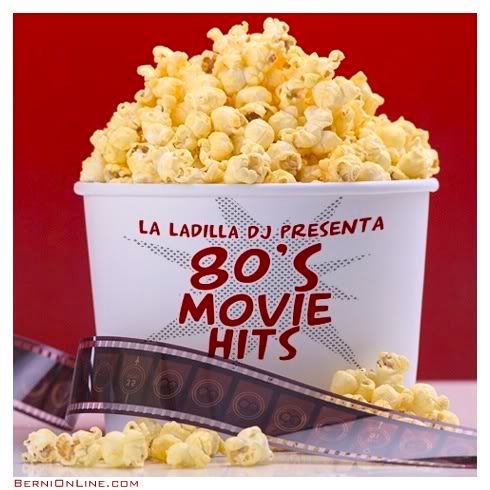 Descargar .ZIP [88,7 Mb]
Track List:
01 Who Do You Want To Be – Oingo Boingo (Bachelor Party)
02 Dont`t get stopped in Beverly Hills – Shalamar (Beverly Hills Cop)
03 Private Joy – Cheyne (Weird Science)
04 (bop bop)on the beach – The Flirts, Jan & Dean (Karate Kid)
05 She's on fire – Amy Holland (Scarface)
06 Whip It – Devo (The last American Vorgin)
07 Big Bad Wolf – The Wolf Sisters (Teen Wolf)
08 Everyday – Buddy Holly (Stand by me)
09 Drive My Car – Brakfast Club (license to drive)
10 Never – Moving Pictures (Footloose)
11 Nothing's Gonna Stop Us Now – Jefferson Starship (Mannequin)
12 Somebodys Baby – Jackson Browne (Fast Times At Ridgemont High)
13 Highway to the Danger Zone – Kenny Loggins (Top Gun)
14 The Power of Love – Huey Lewis and the News (Back to the Future)
15 Please Let Me Get What I Want – The Dream Academy (Ferris Bueller's Day Off)
16 Eye of the tiger – Survivor (Rocky II)
17 No easy way out – Robert Tepper (Rocky IV)
18 Kokomo – The Beach Boys (Cocktail)
19 Old Time Rock And Roll – Bob Seger (Risky Business)
20 Don't You (Forget About Me) – Simple Minds (Breakfast Club)
Become a Patron!
Apoya mi trabajo y recibe beneficios exclusivos.
Otras publicaciones que te pueden interesar: